Explore
our Light
Industrial
Units
Interested in
our light industrial units?
Are you looking for storage facilities and logistical advantage? Contact us now to rent a light industrial unit space that meets your needs
Get. Set. GoFreelance.
You can now be part of one of the leading business communities in the region by applying for our freelance offerings within any of these three industries:

• Tech (Dubai Internet City)
• Media (Dubai Media City)
• Education (Dubai Knowledge Park)

You can also acquire a residence visa and access our business centers. For Tech and Education, you can choose one business activity and for Media you can choose up to three activities.
Steps to join
Be independent with GoFreelance in three simple steps.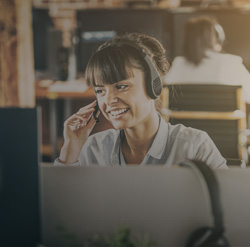 Sign & Pay
02
Once you receive an email approval on your application, visit our business centre to sign the documents and pay the fees.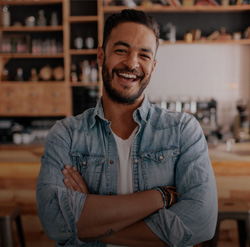 GoFreelance
03
Shortly afterwards, your freelance permit will be sent to you via email and you're ready to GoFreelance!
During the application process, you will be required to upload the following documents:
• Passport Copy


• Visa Copy (if available)

Fees
The fee for the freelance package is AED 7,500 per year, this includes the Freelancer Permit and access to the co-working spaces only. For more information on the establishment card and visa fees; visit the FAQs section Q22 for more information.
Where to go
After your application is approved, visit the appropriate business centre as per your freelance sector.
Dubai
Internet City
Phone: +971 4 391 1111
E-mail: gofreelance@dic.ae
Address: Building #4, Ground Floor, Dubai Internet City
Dubai
Media City
Phone: +971 4 391 4555
E-mail: gofreelance@dmc.ae
Address: Building #2, 2nd floor,
Dubai Media City
Dubai
Knowledge Park
Phone: +971 4 390 1111
E-mail: gofreelance@dkp.ae
Address: Block #18, 3rd floor,
Dubai Knowledge Park
Web, Mobile, Software Development and Architecture Freelancer
• Desktop Software Development
• E-commerce Development
• Game Development
• Mobile Development
• Product Management
• Q&A Testing
• Scripts & Utilities
• Web Development
• Web & Mobile Design
• Software Development

IT and Telecommunication Networking Freelancer
• Database Administration
• ERP/CRM Software
• Information Security
• Network & System Administration
• IT & Networking

Data Science and Analytics Freelancer
• A/B Testing
• Data Visualisation
• Data Extraction ETL
• Data Mining & Management
• Machine Learning
• Quantitative Analysis
• Data Science & Analytics

Customer Service Freelancer
• Customer Service
• Technical Support & Related Services

Education Advisor
Assists higher education providers, inside and outside the free zone, on various programme requirements, governmental collaborations and students' admission, entrance procedures, etc.

eLearning Advisor
An individual offering eLearning support and consultancy services.

Executive Coaching
Provide organisations with a structured system that identifies the highest standards in coaching leaders, directors and high potential senior executives to motivate and develop other employees' knowledge and skills.

Researcher
To conduct research for serving educational institutions, students, faculties, Human Resource Management fields and other participants in the education industry.


Trainer
An individual providing training to professionals in the areas of IT, media, business and management, logistics, languages, and associated areas.

Actor
A person taking up an acting role in a film, TV programme, commercial or an event.

Aerial Shoot Photographer
A person who does aerial still photography as a medium to communicate ideas and express opinions.

Animator
A person who creates characters for animation and produces these animations in motion pictures, video games or animation design.

Artist
A person specialised in one of the visual or fine arts, such as painting, sculpting or singing.

Audio/Sound Engineer
A person responsible for the technical aspects of a sound recording system or sound broadcast.

Brand Consultant
A brand consultant comes up with creative ideas and designs to promote, build and revitalise the brands and products of a company.

Cameraman
A person in charge of photography and motion pictures using all types of camera equipment.

Choreographer
A person who creates original dance sequences and develops new interpretations of existing dance sequences.

Commentators: Radio, Events, Sports, Television
A person who acts as a commentator, journalist or an opinion-maker for readers, viewers and listeners.

Composer
A person who creates original music.

Content Provider
A person who creates and maintains databases containing information from an information provider and/or provides documents containing information for a website or electronic media.

Copywriter
A person who creates written aspects for productions such as original catch phrases, slogans and straplines, and also writes advertisements, brochures, sales and promotion materials.

Creative Director
A person who oversees the management of transforming creative media concepts into communicated media.

Critics: Music, Film, Theatre
A person providing documented feedback on industry ongoings.

Director: Film, Television, Music, Theatre
A person who is responsible for the creative decisions of a production.

Editor: Audio/Video
A person acting as an audio/video editor offering services in post-production and involved in the editing process.

Editor: Publishing
A person who develops ideas for upcoming issue themes, identifies and collaborates editorially with writers and contributes his/her own writing and analysis to the project for publications.

Events Planner
A person who designs, organises and coordinates conferences, meetings, exhibitions, shows and other events.

Furniture Designer
A person who designs furniture and home accessories.

Graphic Designer
A person who creates and arranges images to communicate a message, including logo design, 3D design, product decoration, packaging, signage, identities, etc.

Illustrator
A narrative artist who provides visual representation to accompanying text, such as illustrations in children's books.

Journalist
A person writing articles and reports for broadcast or publication media such as newspapers, television, radio, magazines, documentary film and the Internet.

Lighting Specialist
A person skilled in setting the mood, and who shapes and moulds the visual image captured on the television, on film and on video, using lighting effects.

Market Analyst
A person who collects and analyses data to evaluate existing and potential product as well as service markets.

Marketing Specialist
A person who creates and manages marketing strategies to promote products and services, through coordination with advertising and distribution agents.

Media Planner
A person who translates a client's marketing objectives into a media plan, by identifying the most appropriate target audiences and advertising media.

Music Director
A person who conducts, direct, plans and leads instrumental or vocal performances by musical groups.

Musician
A person who plays a musical instrument for a profession.

New Media Specialist
A person who provides technical advice linking new media to equipment or any kind of new media technology.

Photographer
A person who uses still photography as a medium to communicate ideas and express opinions.

Photojournalist
A person specialised in collecting photographic news content, editing, and presenting of news material for publication or broadcast.
PR Specialist
Public relations specialists handling media relations, promotional campaigns and press releases as well as conflict mediation through media communications either by print or broadcast; also arranges media related events between organisation representatives and the public.

Presenter: TV/Radio
A person who presents content and news on radio or TV.

Print Media Specialist
A person specialised in organising, structuring and editing information for printed publications like newspapers and magazines.

Producer
A person who oversees the business and financial decisions for a motion picture including obtaining resources, creating scripts, and overseeing production.

Scriptwriter
A person who creates the written material for television, radio, theatre and film productions.

Set and Exhibit Designer
A person who designs and creates sets for movies, television and theatre productions and special exhibition displays.

Social Media Specialist
A person who specialises in social media platforms.

Social Media Influencer
A person who is a user of social media platforms, has access to a network of followers and who can influence those followers to utilise third party products or services.

Special Effects Producer
A multimedia artist who creates special effects or other visual images on film, video or other electronic media.

Translator
A person certified by a competent authority to convert written materials from one language into another.

Wardrobe Stylist
A person who selects the clothing for published editorial features, print or television advertising campaigns, music videos, concert performances, and any public appearances made by celebrities, models or other public figures.

Web Developer
A software developer who is engaged in the development of worldwide web applications.

Web Designer
A professional web designer who conceptualises and creates websites on the worldwide web.

Writer
A person who composes all types of creative literature including novels, children's literature, plays and poetry.
Apply